General Description
This is a step by step guide on how to add an additional layer of security to a device behind a Siretta router. This document is designed for customers who plan to restrict access to a device or a service behind the Siretta Router to a specific user (PC) using DMZ. The following products were used to create this document: –
• QUARTZ-W22-UMTS (EU)
• PC connected to a local area network.
• SIM card
• Device connected to a local area network. For this guide CAMERA DCS-932L was used.
Router Configuration
1) Insert SIM card into a Siretta router (QUARTZ-W22-UMTS (EU)) then enter the APN details as provided by the SIM card provider when setting up the Router. Once the Router is connected to a mobile network you will see the connected status on the router's web interface (GUI) as seen below.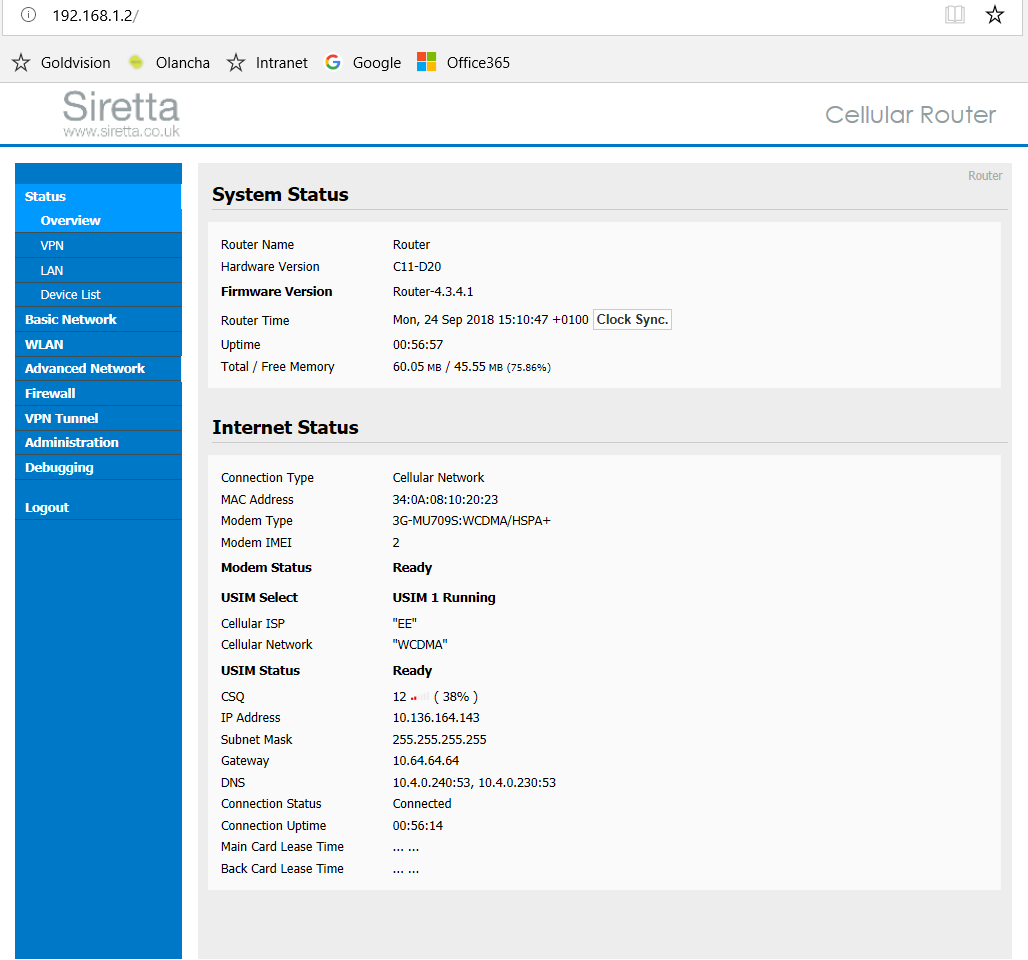 2) Attach the camera (or your chosen device) to one LAN port of the router with an Ethernet cable, and attach a PC to the other LAN port for configuration purposes.
3) Navigate to a device list on the router GUI and you will see the listed device as per the screenshot below.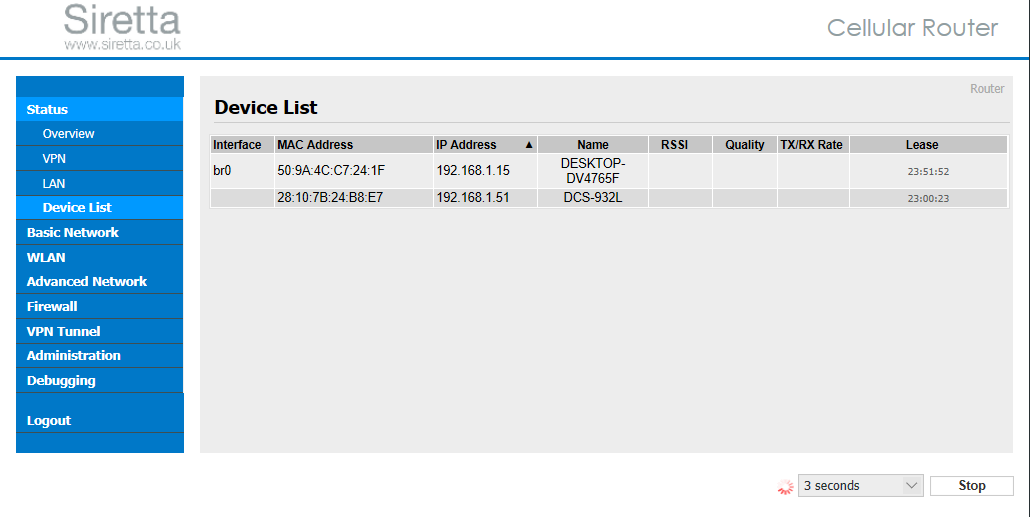 All PCs in the same network can access the camera GUI by typing 192.168.1.51 to a browser (local access) without any restriction.
4) To grant permission for one PC to access the camera, navigate to the advanced network tab:
Select DMZ option, check the "Enable DMZ" box.
Enter the Camera IP address and allowed PC IP address to access the Camera.
Click save button and wait for router to reboot.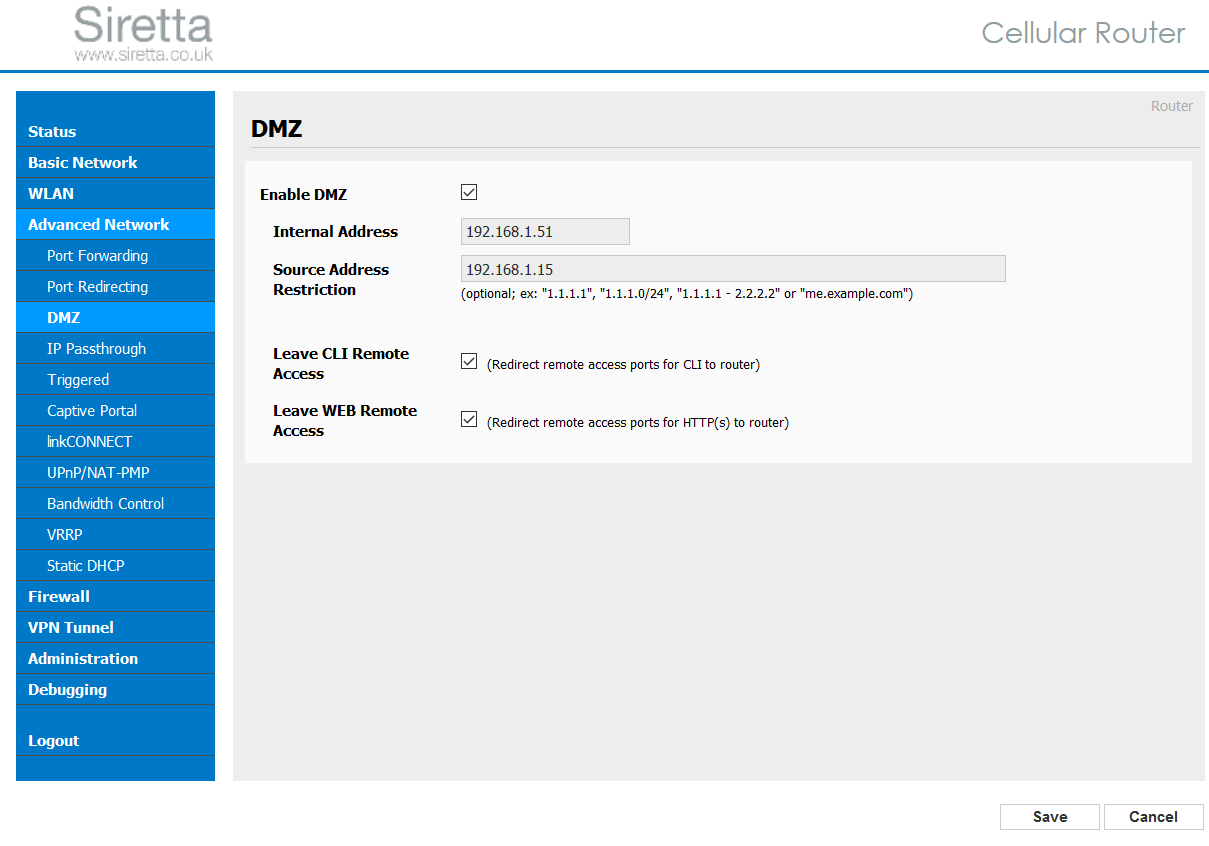 Now the setting is complete. Only PC with local IP address of 192.168.1.15 will have access to the Camera webpage (GUI), any other access to the camera will be denied.
NOTE: This DMZ application note can be applied to all Siretta Routers.
Any queries please contact support@siretta.com


Download as PDF