General Description
SNMP is the short form of Simple Network Management Protocol. SNMP is the protocol for collecting and organising information about devices connected to a network and is used as the tool for network monitoring.
This guide covers how to set SNMP on a Siretta Router. SNMP v1 and v2c are supported on all Siretta Routers as defined in RFCs 1155, 1157, RFC 1901, RFC 1905, RFC 1906 and RFC 2578. Siretta Routers act as the "Agent" (Client) where router can be connected to the SNMP "Manager" (Server).
The following products were used to create this document:
QUARTZ-W22-UMTS (EU) + ACCECSORIES
PC running PRGT Network Monitor connected to the same local area network as the router.
SIM card
Configuring SNMP
1) Insert SIM card into Siretta router (QUARTZ-W22-UMTS (EU)) then enter the APN details as provided by the SIM card provider using Router Quick Start Guide. Once the router is connected to a mobile network you will see the connected status on the router's web interface (GUI) as seen below.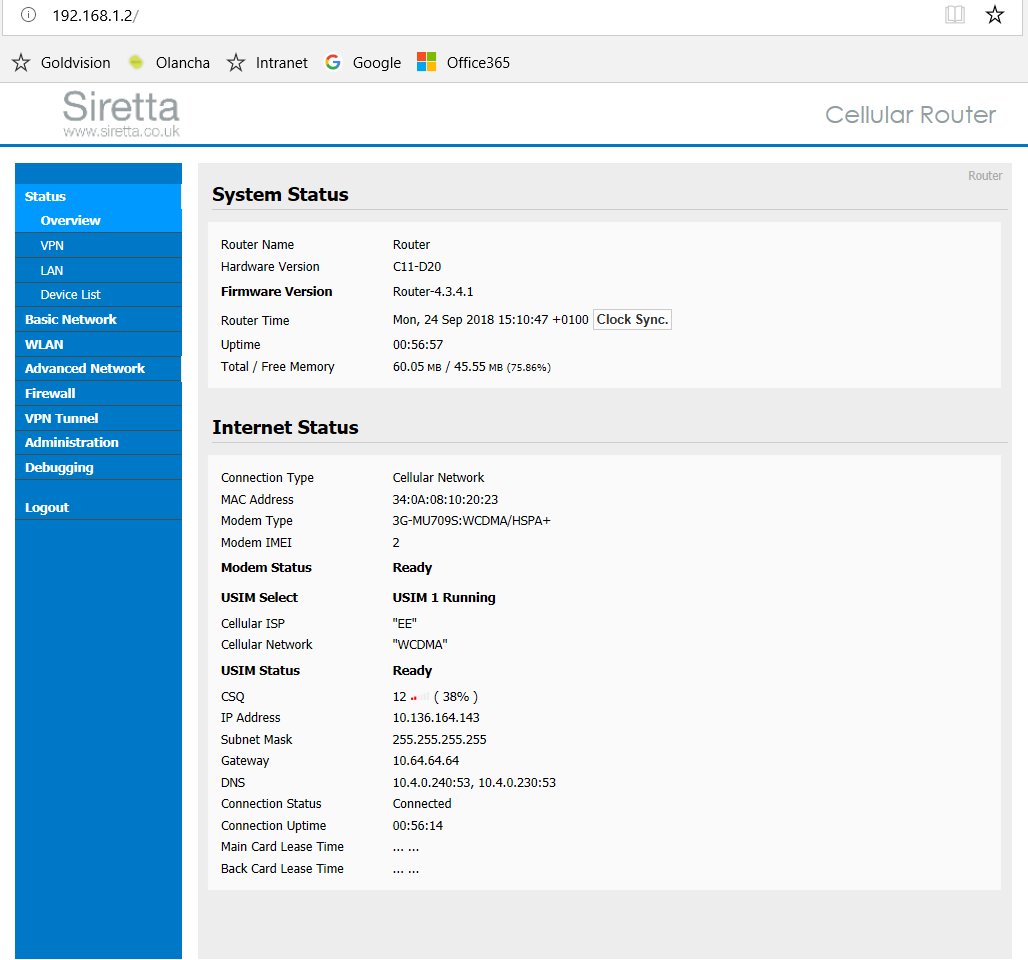 2) Navigate to Administration tab of the router webpage "GUI" and click on SNMP.
3) Check the "Enable SNMP" box.
4) Enter port number as 161", location, contact and RO Community. as shown below. Click save tab.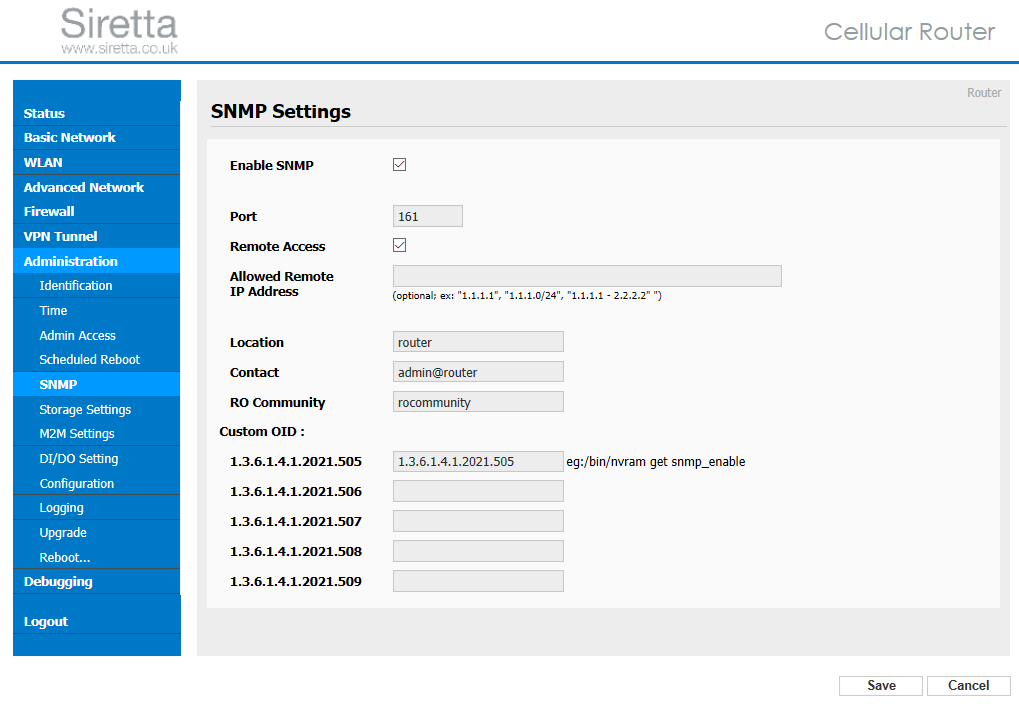 Setting the Router is complete.
Server Preparation
1) Download the network monitoring tool that supports SNMP such as Zenoss Core, Zabbix, Vigilo NMS, CA Spectrum, Solarwinds, SevOne, ScienceLogic, PRTG…. etc. to your PC to act as a server.  PRTG is used on this application note, PRTG can be downloaded from the following link https://www.paessler.com/download/prtg-download?download=2 
2) Navigate to the device tab then enter the QUART-W22-UMTS name with its local IP address and click save. Navigate to the setting page then select SNMP device and select SNMP version v1 or v2C, enter port number and community string that match the Router settings shown in step 2. Click save.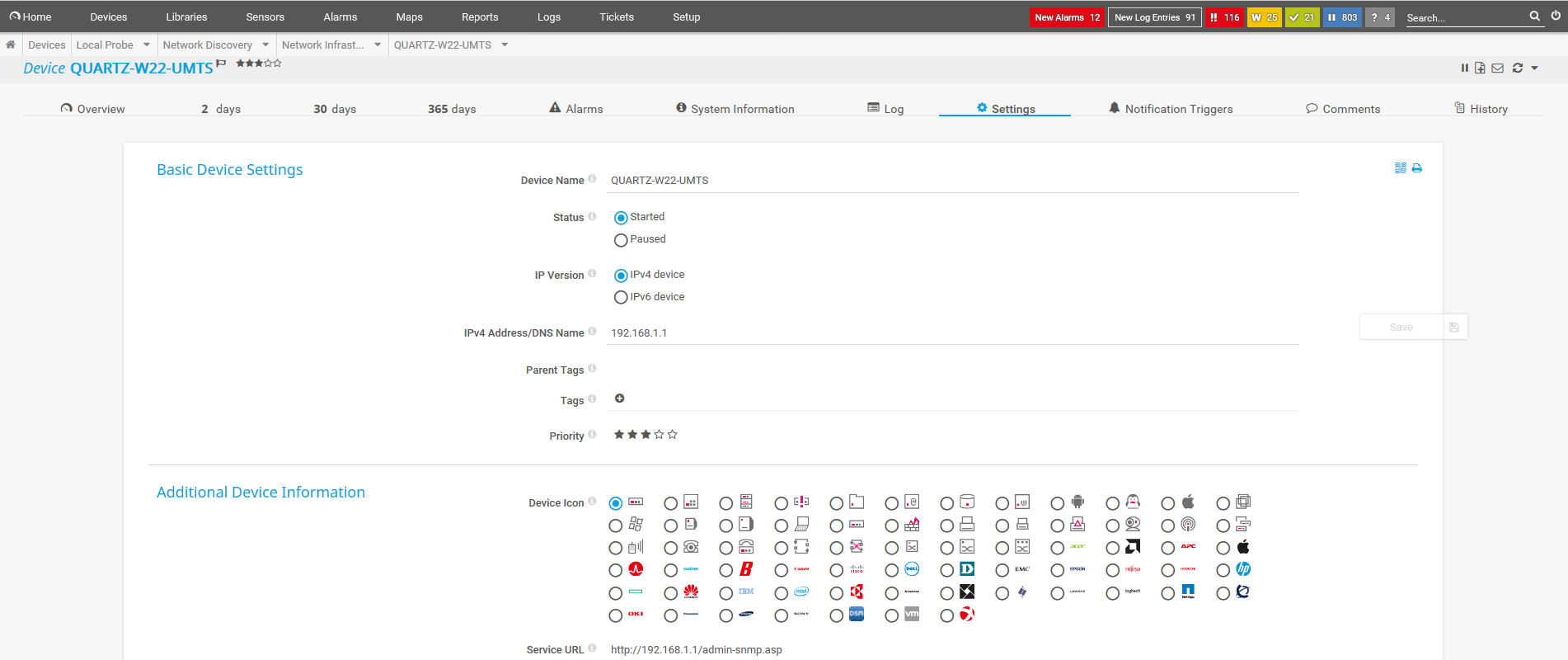 Settings on the server (PC) side is now complete.
5) When router is off (down) the below information will be displayed on the server side using SNMP protocol indicating that the router needs some attentions. You can set on the server to receive an email alert.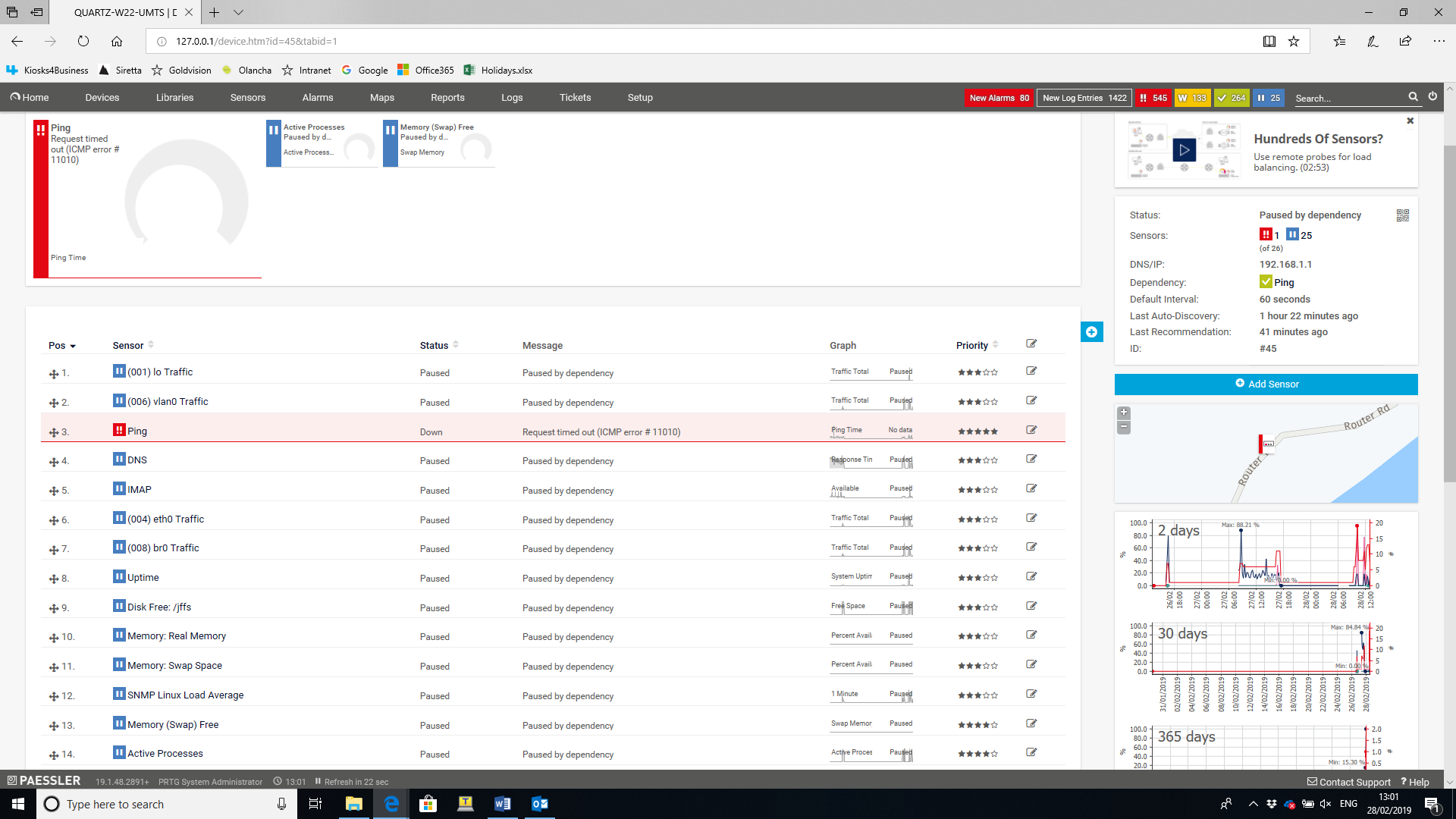 6) When the router is running without any problems, below information will be displayed on the server side using SNMP Protocol.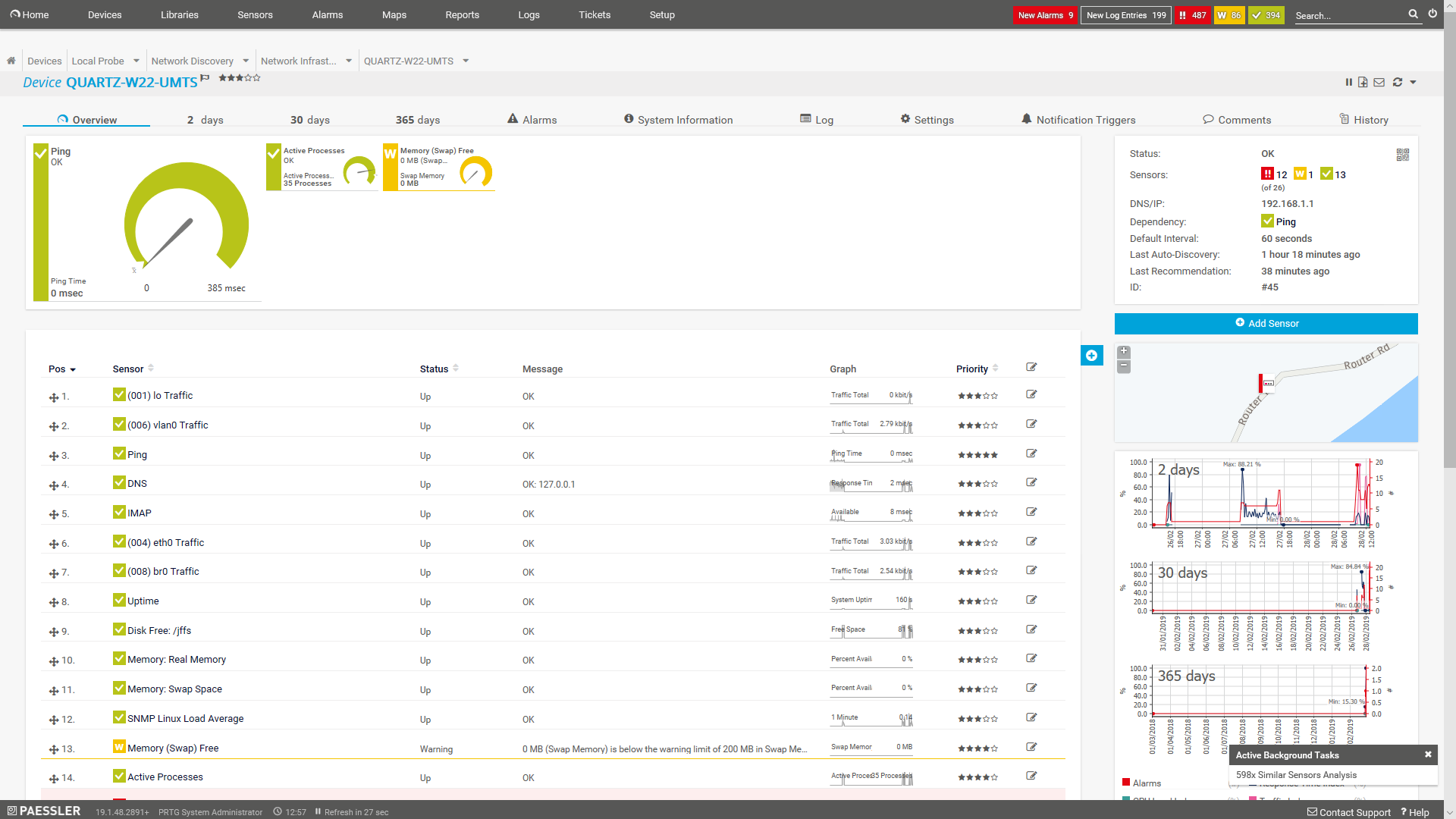 More information about router can be found at  https://www.siretta.com/products/industrial-routers/router-selector-tool/
Any queries please contact support@siretta.com


Download as PDF