General Description
This guide shows how to upgrade a Siretta Router Firmware.

Router Configuration
1) Connect Router to a PC using provided Ethernet cable. Open Router web interface by typing Router IP address into your web browser, as shown below (Router default IP address is 192.168.1.1):

2) Enter Router user name and password when prompted.
Default user name is admin and default password is admin, then press OK button where your will be directed to the Router web interface.

3) Check the Router firmware version as shown below. In our example the Router has the following version 4.2.1.1- 150714 which will be upgraded to version 4.3.4.1_18-01-18.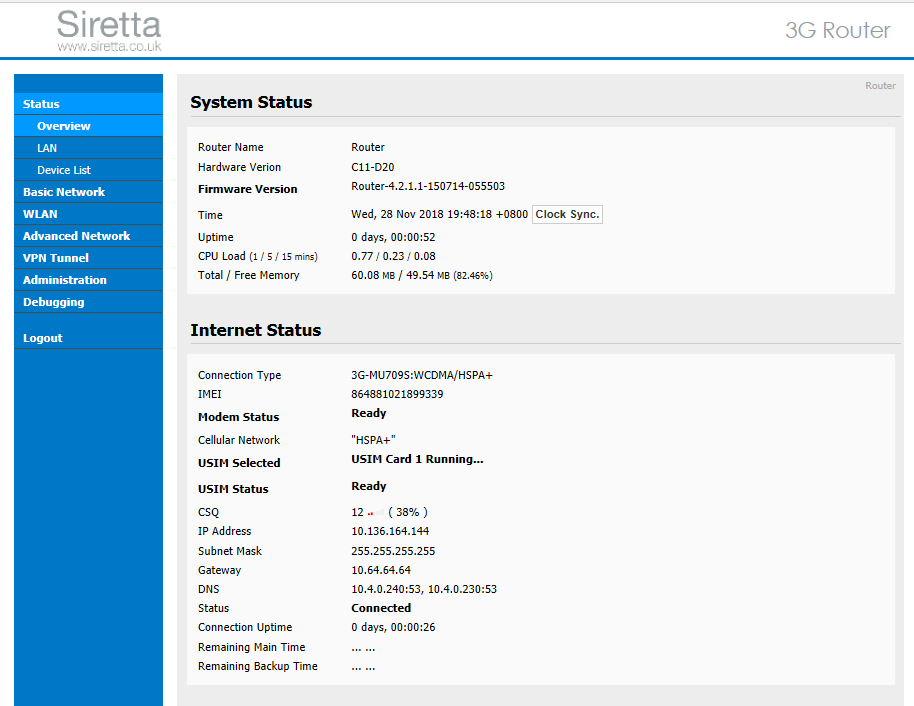 4) Navigate to the administration tab on the Router web interface then select upgrade tab.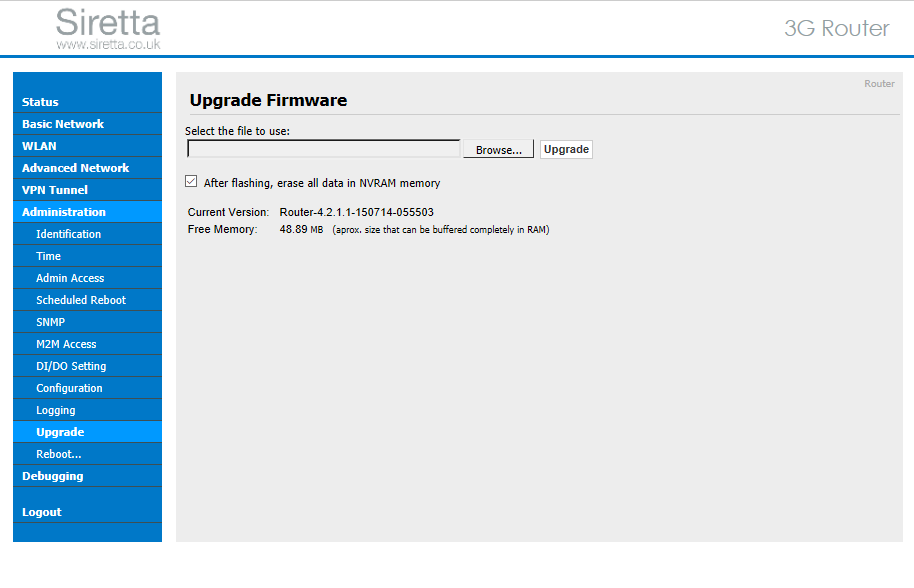 5) Click the Browse tab to be directed to your file explorer where you can select the firmware for your Router.
In this case we will select Quartz_W22_UMTS_4.3.4.1_18-01-18.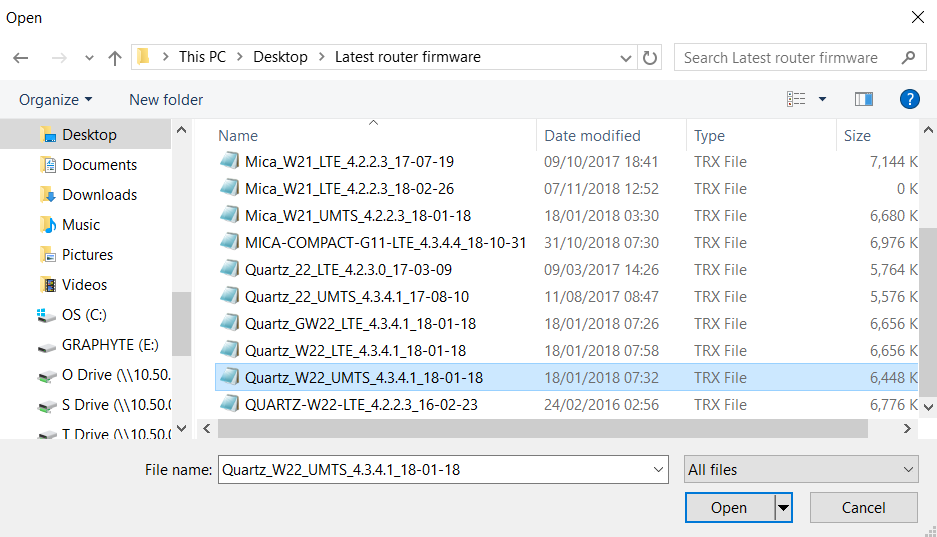 6) Click open where your will see a selected file as below: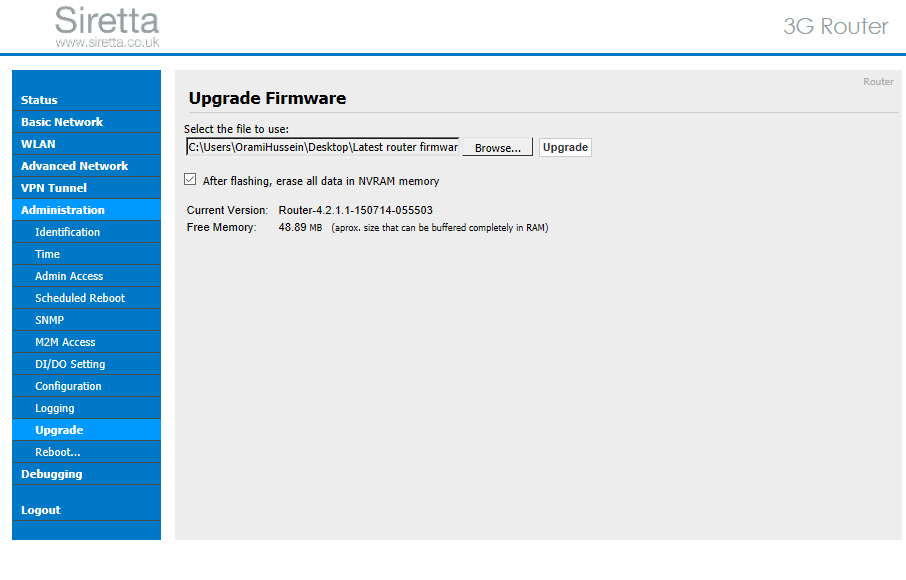 7) Click Upgrade tab. Pop up window will appear to confirm the software version. Click OK.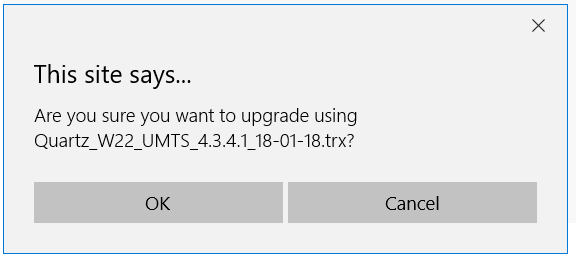 8) Upgrade will start, with a warning asking you not to close browser or turn off Router. Do not turn Off the PC or disconnect Ethernet cable.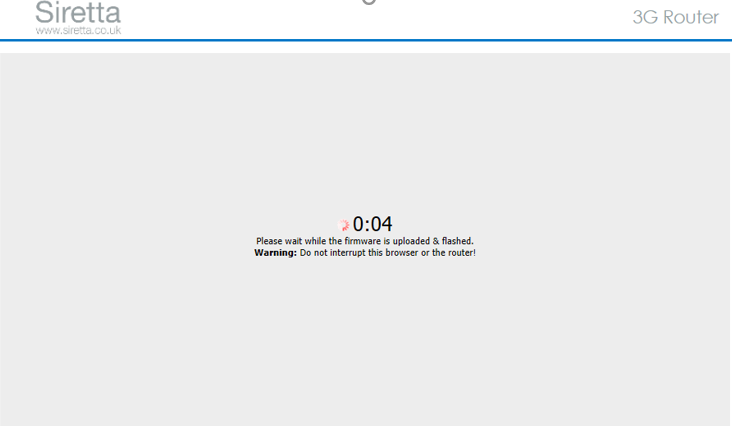 9) When upgrade is complete, you will be presented with dialogue box shown below. Click continue. The Router will reboot with new firmware.
10) Check the router firmware as in STEP 1 to ensure that the Router Firmware upgrade has been completed successfully.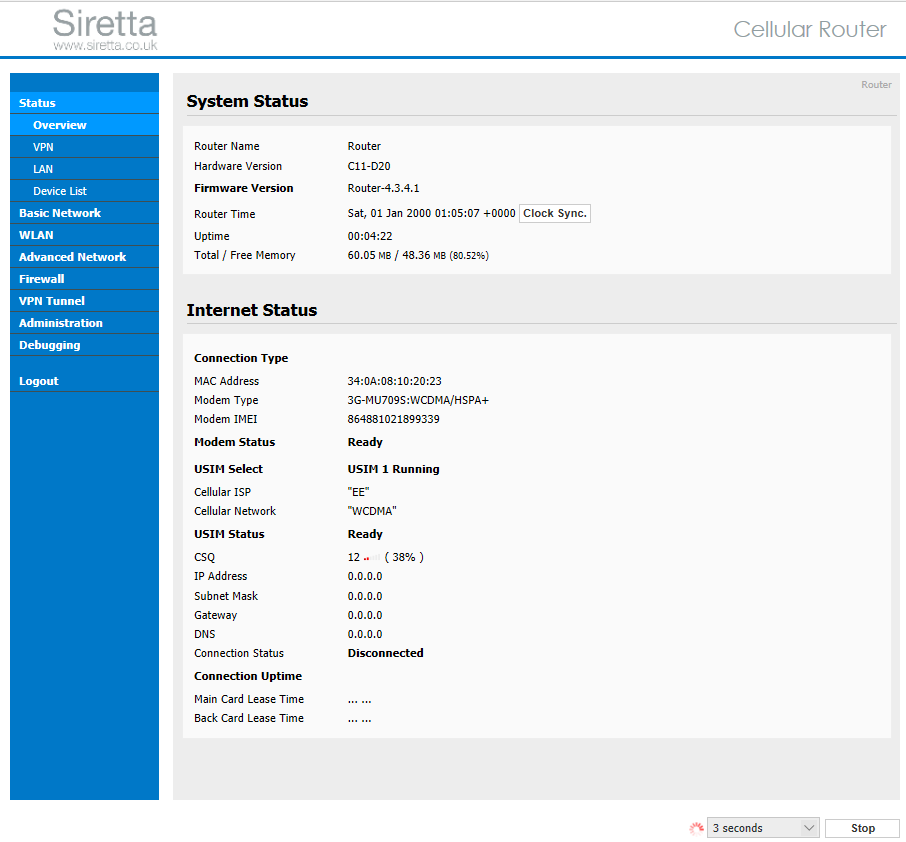 11) Configure Router with the cellular APN details for it to connect to the network.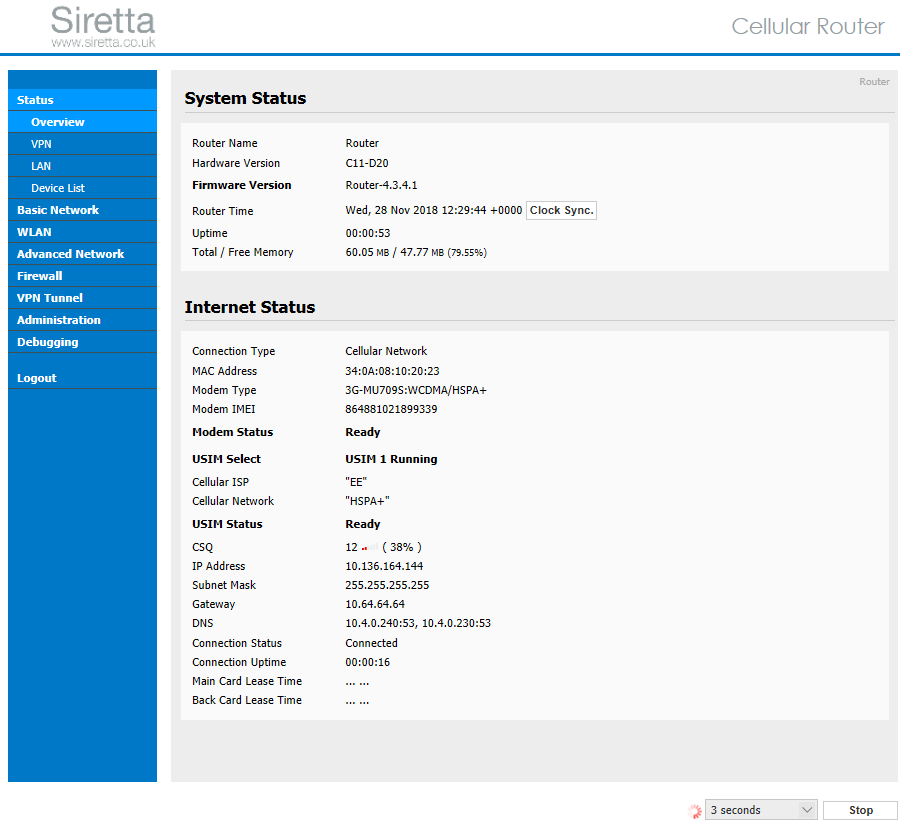 NOTE: This document applies to all our Siretta Routers. The same procedure can be used to downgrade Router firmware version if required. 
Or contact our support team at support@siretta.com


Download as PDF