General Description
This is a step by step guide on how to access a device attached to a Siretta router. This document is designed for any customer who is interested in accessing the device attached to a Siretta Router for remote diagnostics or remote monitoring. The following products are used to create this document: –
• QUARTZ-W22-UMTS (EU) + ACCESSORIES
• CAMERA (We have used DCS-932L).
• PC for configuring both the camera and the router
• Fixed IP SIM card
Router Configuration
1) Insert a fixed IP SIM card into a Siretta router (QUARTZ-W22-UMTS (EU)) then enter the APN details as provided by the SIM card provider. Once the router is connected to a mobile network you will see the connected status on the router's web interface (GUI – Graphic User Interface) as shown below: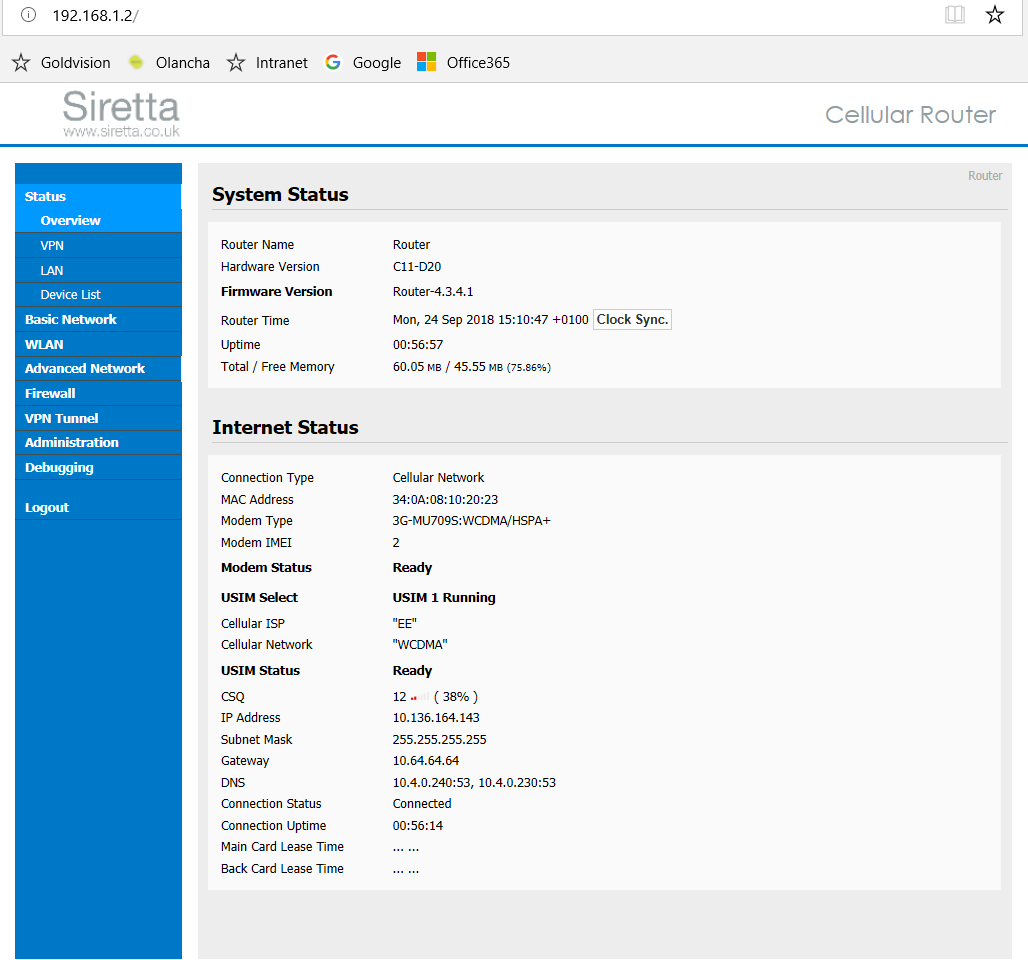 2) Attach the camera to one LAN port of the router using ethernet cable and attach a PC to the other LAN port for configuration purposes.
3) Navigate to the "Device List" on the router GUI and you will see the listed devices as per the screenshot below.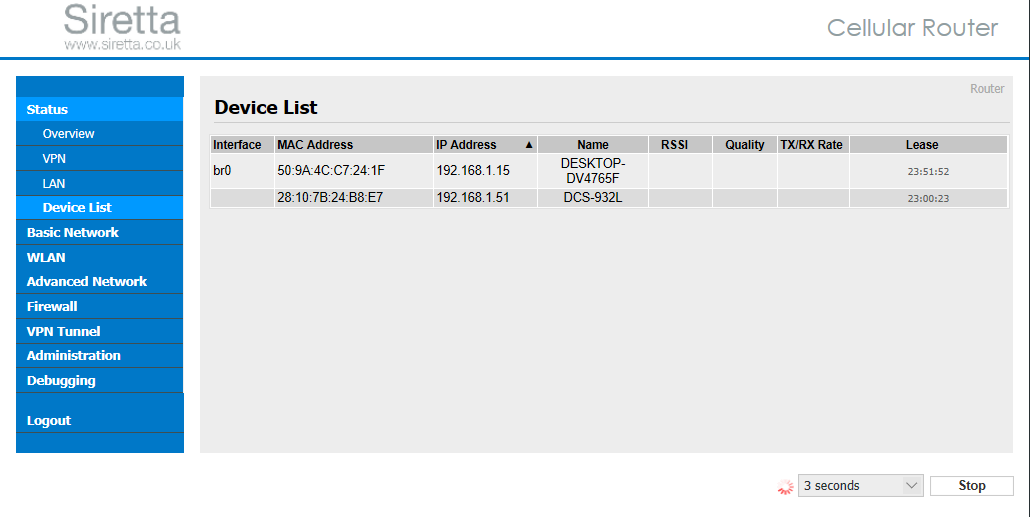 Note the local IP addresses are as follows:: –
• PC: 192.168.1.15
• Camera: 192.168.1.51
• Router: 192.168.1.2
The camera and the PC are connected to the same router. This means you can use the connected PC to access the router GUI, and the camera GUI using the above IP addresses, (local IP address) but you cannot access the camera from a different PC, on a different network, using the internet until you have a fixed IP SIM card.
4) Access the camera GUI by typing 192.168.1.51 to a browser (local access) and you will see the basic camera information as below.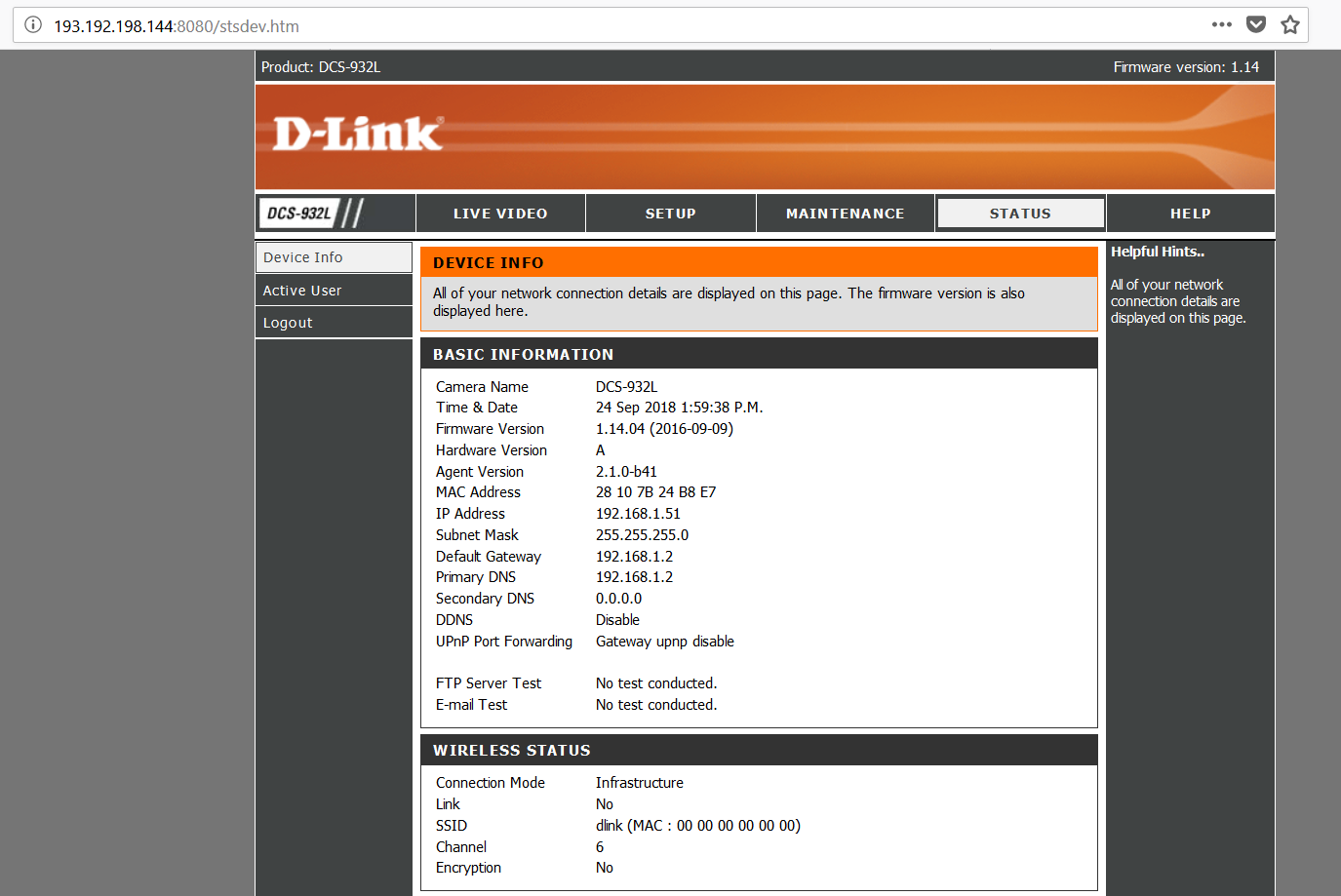 5) Select the SET UP option on the camera GUI. Select the DHCP radio button. On the port settings enter 8080 then enable/disable both UPnP settings as seen below.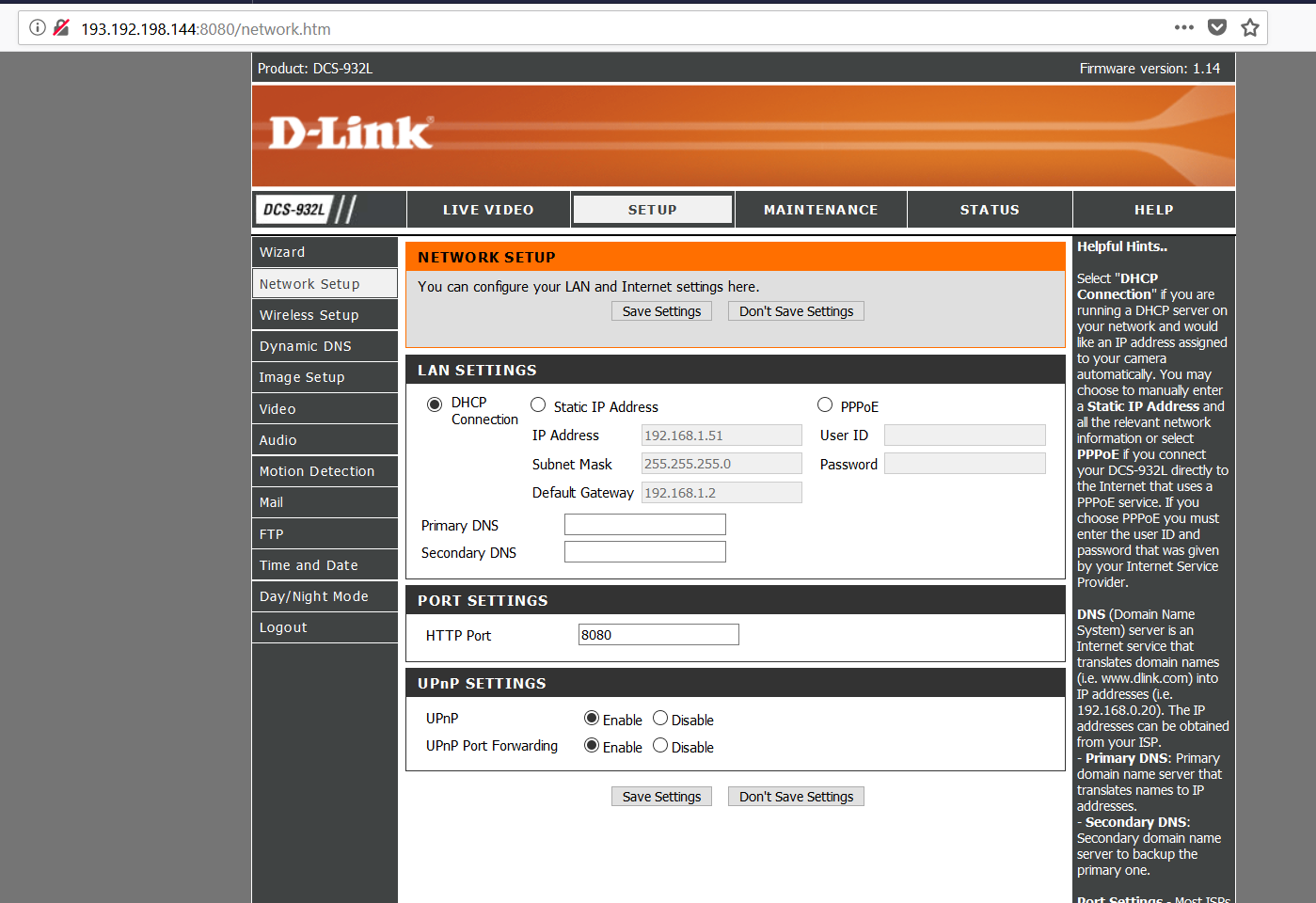 6) Once you have set the HTTP port to 8080, the camera can be accessed locally by typing the local IP address and port number in to a browser (e.g.192.168.1.51:8080).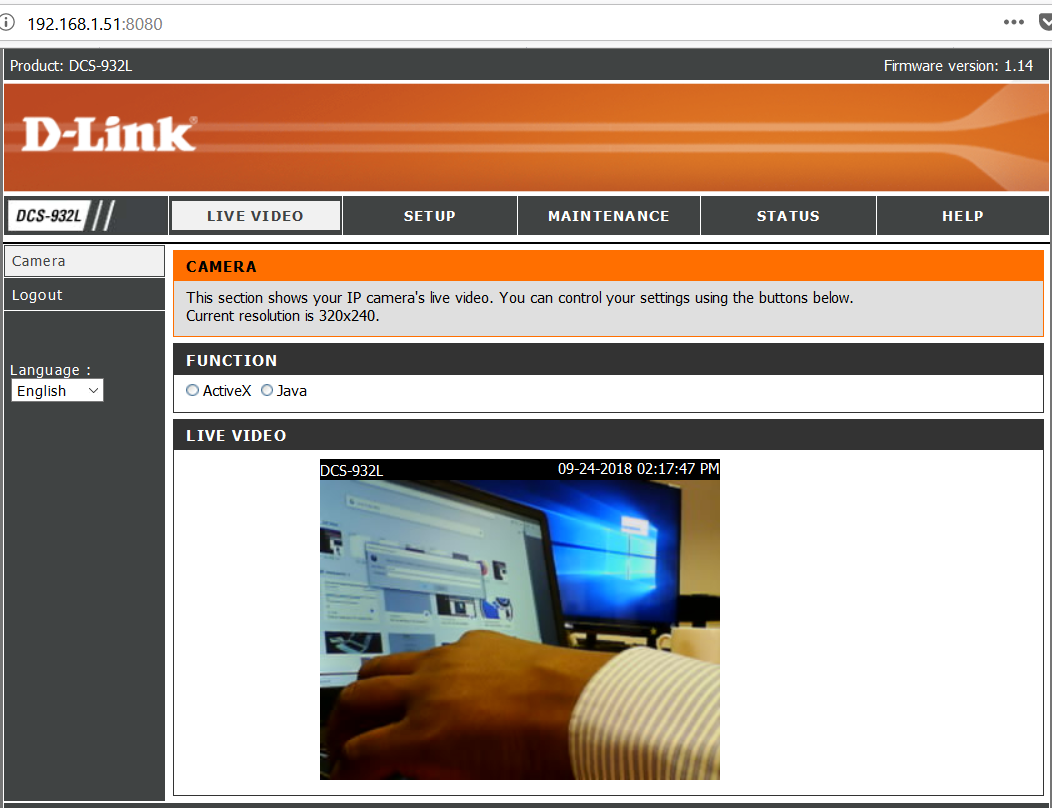 7) Access the router GUI then navigate to the "Advanced Network" tab. Select the port forwarding option, and enter the external port 8080 and the camera's local IP address in the "Internal Address" field, as shown below.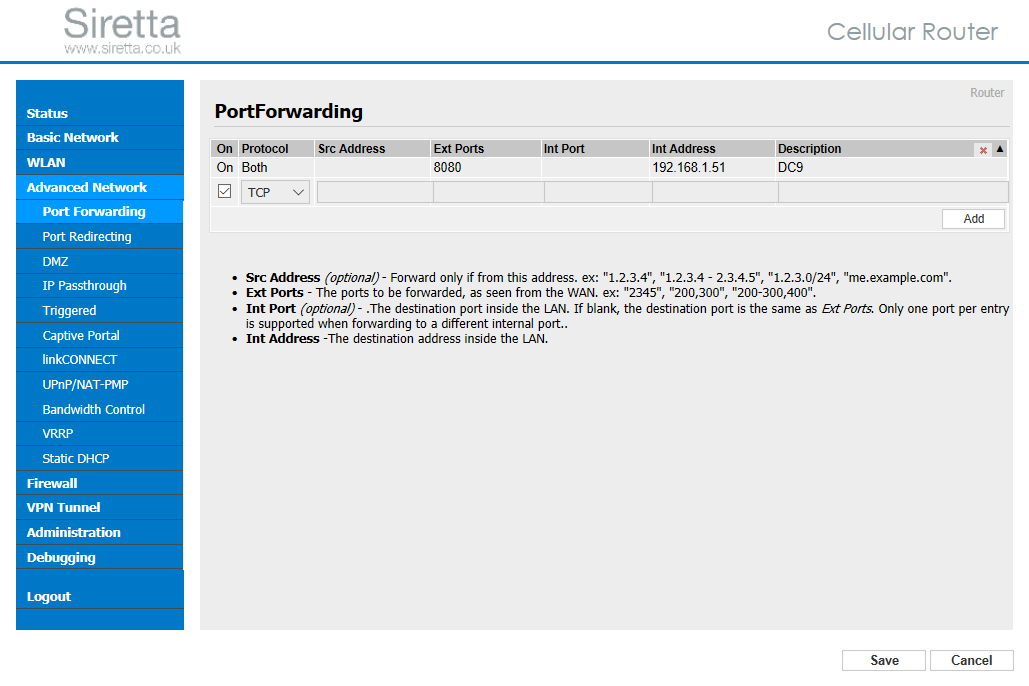 Now the setting is complete.
You will need the fixed IP address of the SIM card to remotely access the camera using the internet. If you're not sure about your public IP address you can check it from https://whatismyipaddress.com/ or ask your ISP. Then, type your fixed IP address from the SIM card and your port number in this format XXX.
XXX.XXX.XXX:YY, where YY is your port number, which will be 2 digits or more on the address bar , as seen below. (in our example the fixed IP address of the SIM card is 193.192.192.144
and the port number is 8080.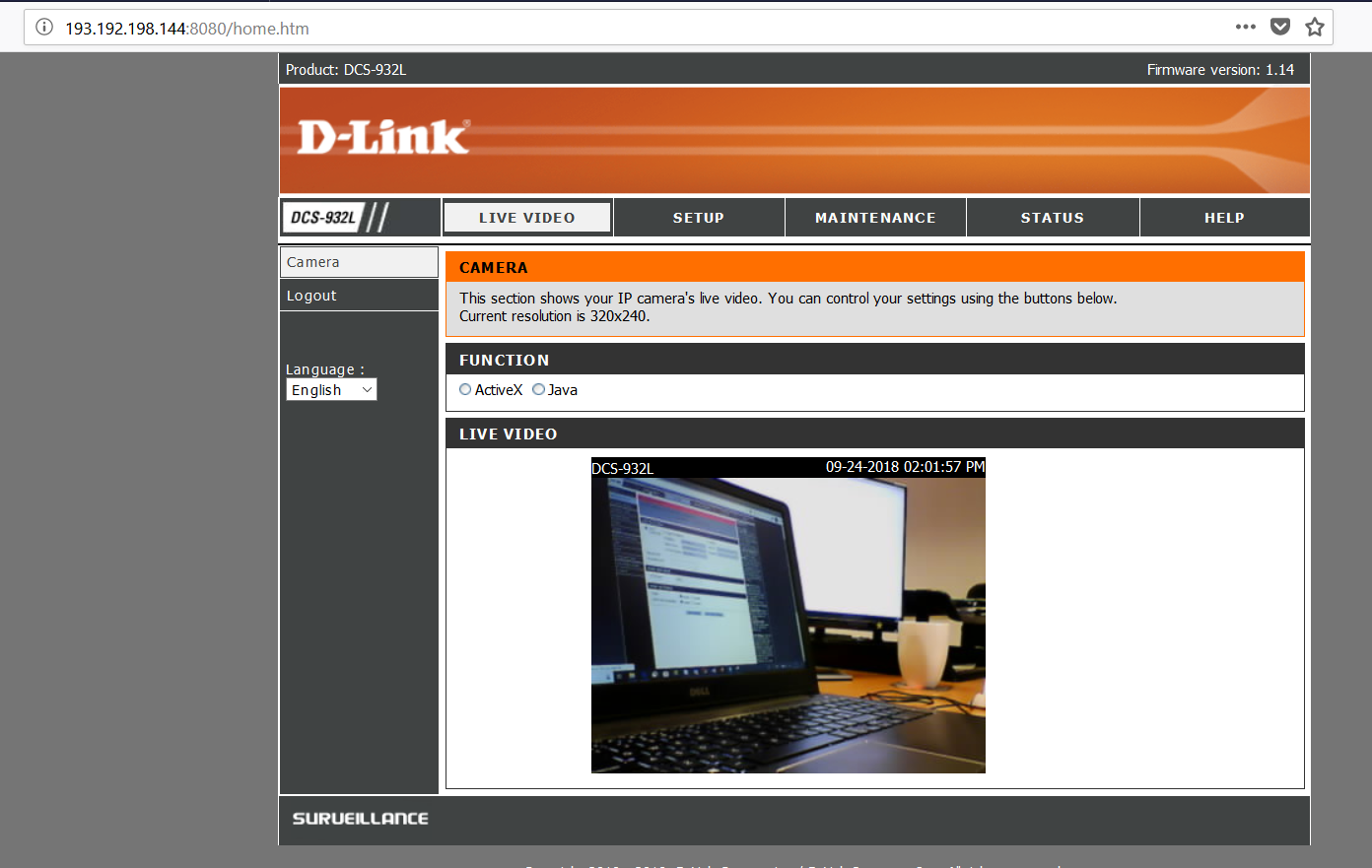 To see live video, you will have to select the ActiveX /Java radio button depending on your web browser.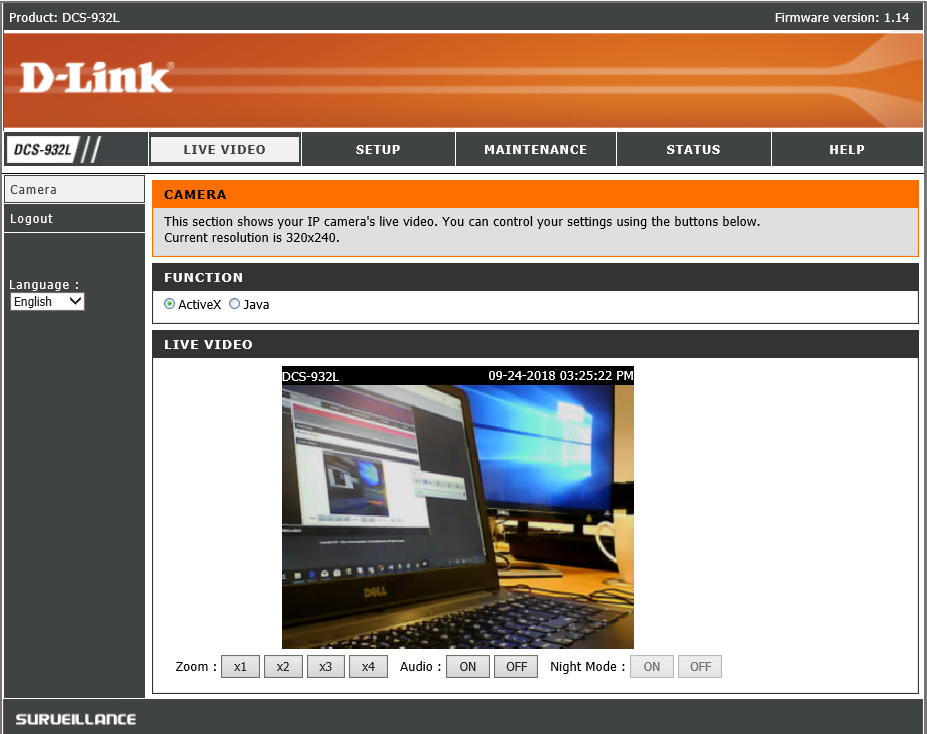 NOTE: This "Port Forwarding" application note can be applied to all Siretta routers.
Any queries, please contact support@siretta.com


Download as PDF