General Description
This application note is designed to show how a Siretta Router can automatically be monitored remotely, ensuring that it functions at all times.
The following resources were used to create this document: –
QUARTZ-W22-UMTS (EU) + ACCECSORIES
PC connected to a router for configuration.
SIM card
Server IP address and port number
Access to the server dashboard to view router online presence.
Router Configuration
1) Insert SIM card into a Siretta Router (QUARTZ-W22-UMTS (EU)) then enter the APN details as provided by the SIM card provider using Router Quick Start Guide. Once the Router is connected to a mobile network you will see the connected status on the Router's web interface (GUI) as seen below.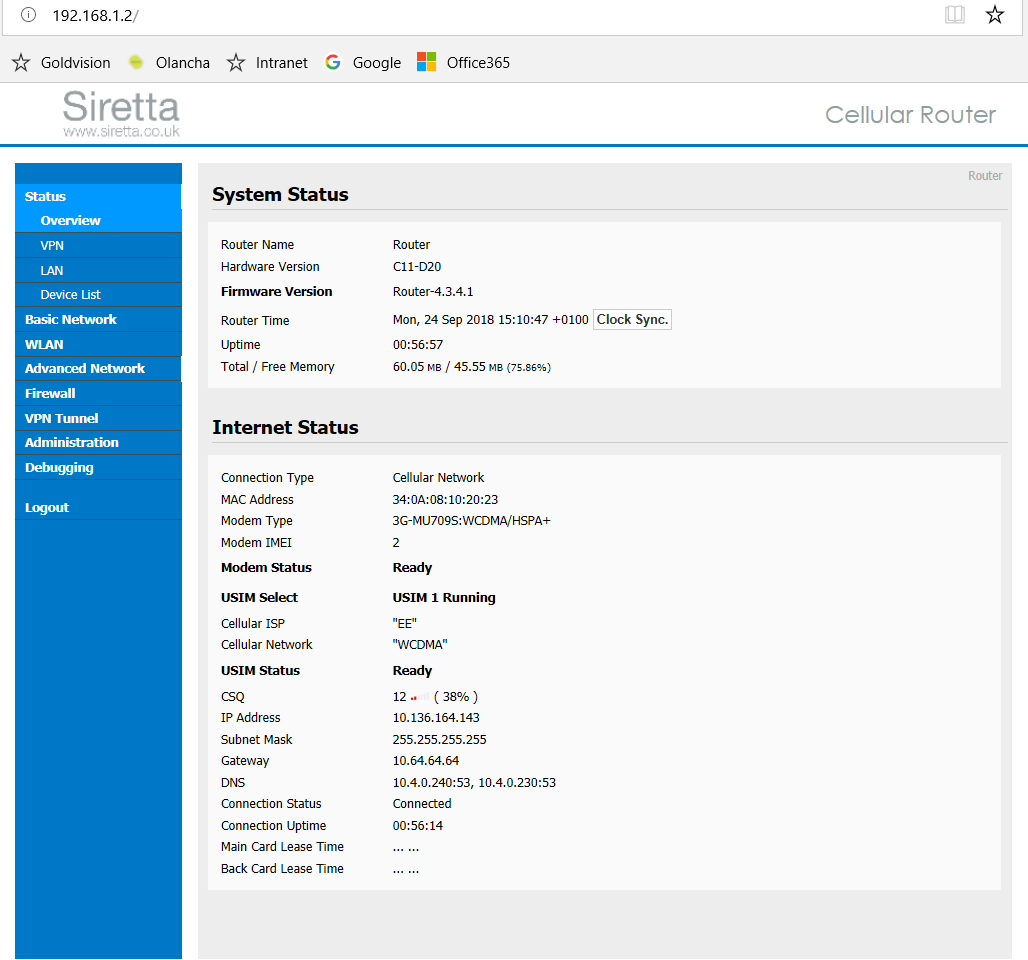 2) Navigate to the Administration tab on the router webpage "GUI" and click on M2M settings. Check the "M2M Enabled" box. The "Fail Action" tab will now give three different options:
Restart M2M
Reconnect Network
Reboot System
All the above options can be set up in a similar fashion. We have chosen Restart M2M for this application note. Name the device on the Device ID as "QUARTZ-W22-UMTS, enter the server name and port number, set the Heartbeat Interval and Heartbeat Retry as shown below. Click save.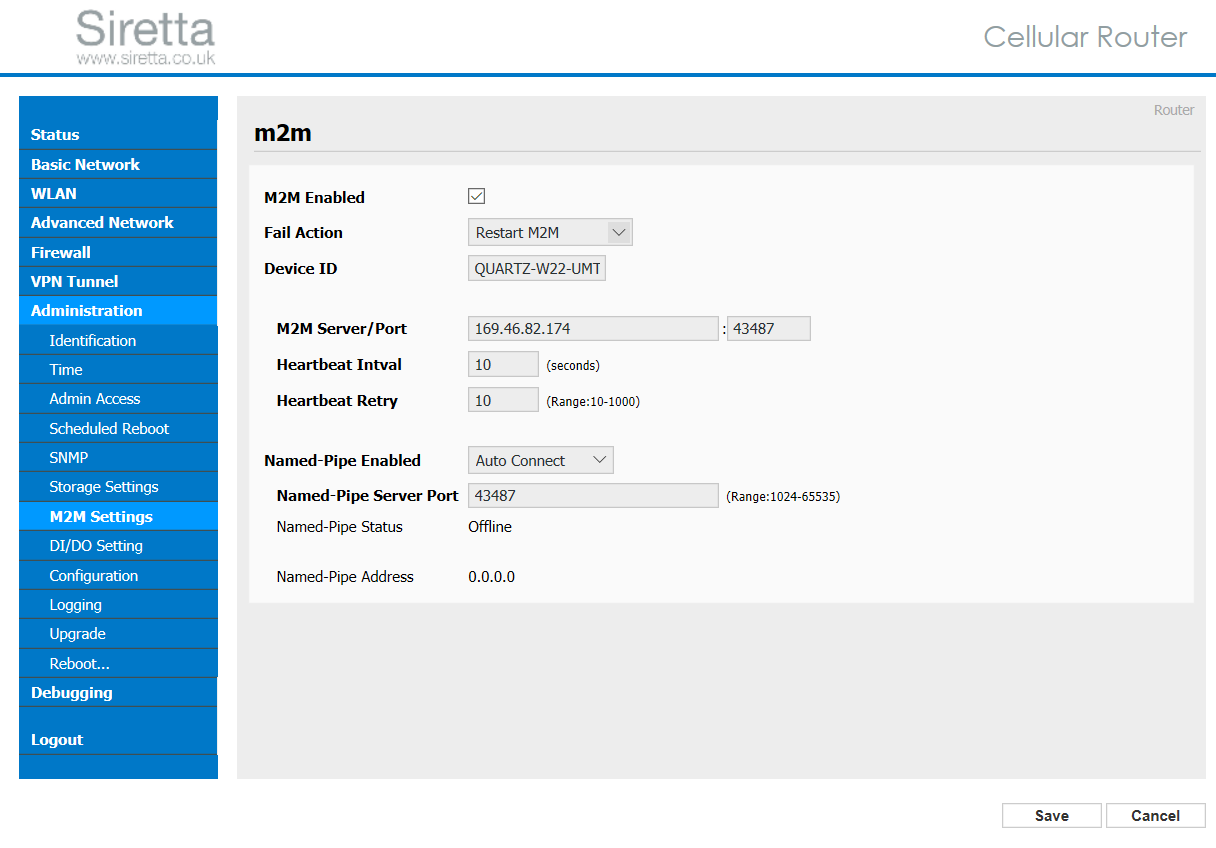 3) Login to the server dashboard and view the device list, you will see QUARTZ-W22-UMTS posting information to the server at the interval of 10 seconds, if no information is received, then the router with try again after 10 seconds. If still no connection, the router will restart M2M until the connection is established.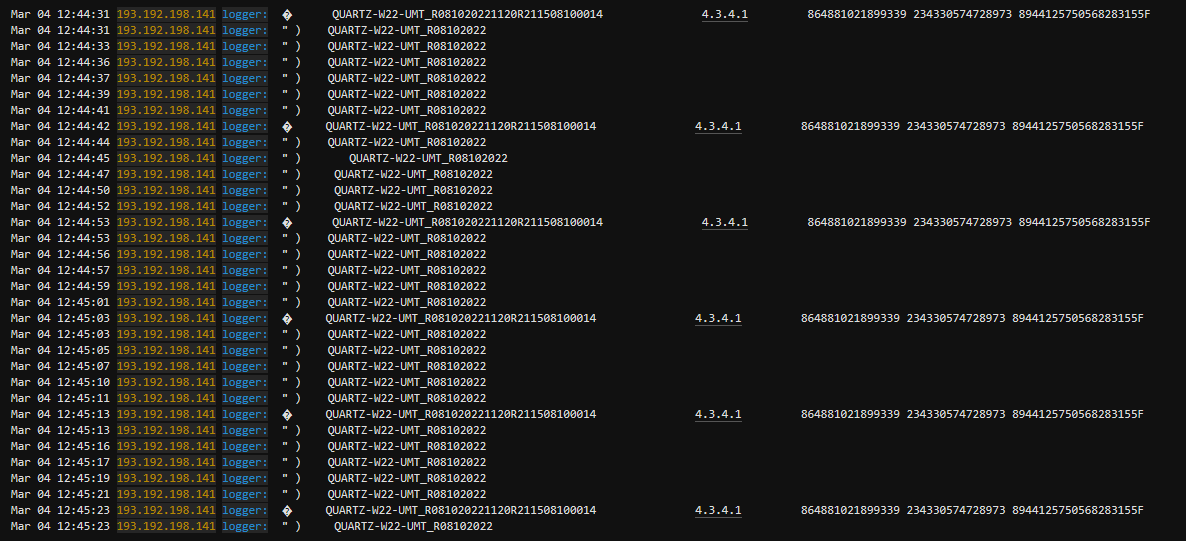 If you have any queries please contact support@siretta.com


Download as PDF