Are you struggling to get a reliable connection to cellular, WiFi or ISM band networks?
The reason could be related to poor signal reception… free your antenna from the device it is connected to and move it to a higher position. Sometimes, the simplicity of moving the antenna just 500mm above the current level is enough to gain that reliability.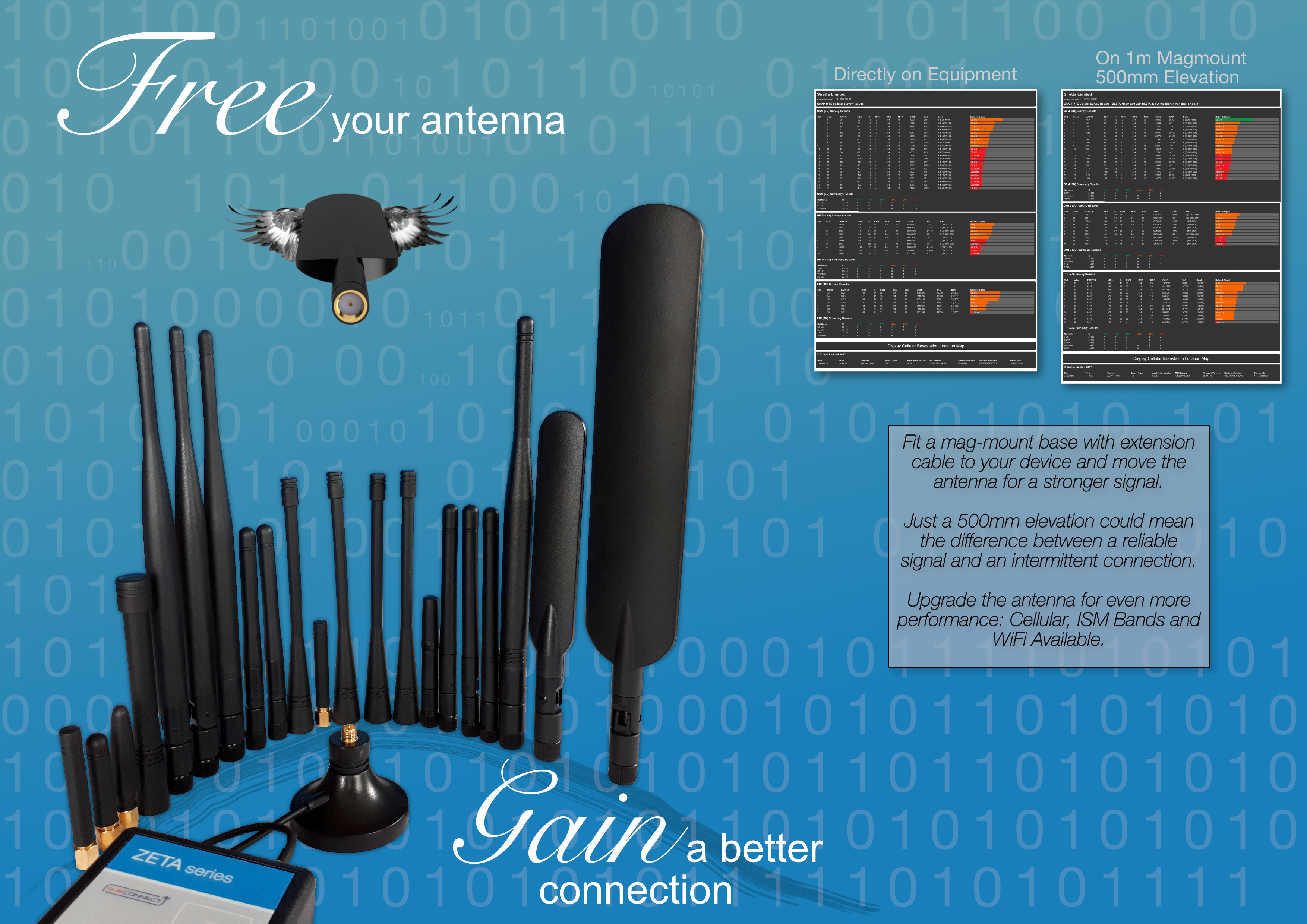 At Siretta, we can supply magnetic bases for standard cellular, WiFi or ISM band antennas with SMA Male or SMA Male reverse polarity connectors. If that doesn't do the trick then simply upgrade the antenna to boost the performance further.
See our range of Delta Antennas and Magnetic Antenna Bases on www.siretta.com. The datasheets for the magnetic bases detail which Delta antennas are compatible to use.
The following links take you to the product range:


Download as PDF